Save 50% on Custom Framing Services!Get 100.00 to spend for only 50.00!

Classic Photography by Truell
Description: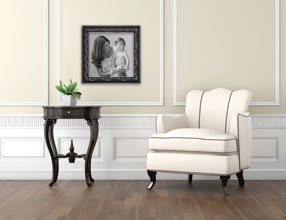 Designing for Impact
The placement of portraits in relation to the room's furnishingsis critical when their purpose is to create a dramatic decorative focalpoint. Whether the artwork is the central component of a room concept oran isolated accessory, all of the elements of design—color, style,composition, and size—must work together to complete the decorativestatement.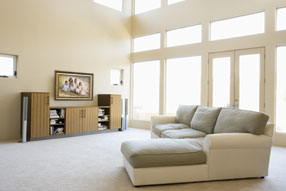 Selecting A Style
The decorative intent of the room in which you plan to displayportraiture will set the design tone for the portrait and help in yourselection of clothing and setting.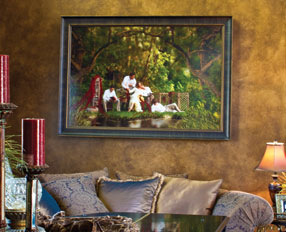 Achieving Color Harmony
The portrait's overall color theme should blend with or complementthe room's color palette. Carefully chosen clothing and backgroundelements can add richness to the room's color scheme.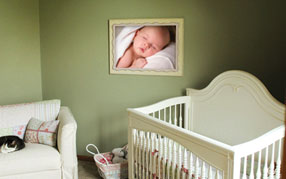 Determining Size
An appropriately sized portrait is one that dominates the space inwhich it is hung, but does not appear to crowd that space. Whenplanning an individual portrait or a collection of images to be hungtogether, be sure to establish whether the space lends itself better to avertical or horizontal composition.
Choosing The Framing
Truly the "finishing touch" of portraiture, framing must be bothcomplementary to the image—so as not to distract the viewer's attentionfrom the subject matter—and an appropriate accent for the room'sfurnishings.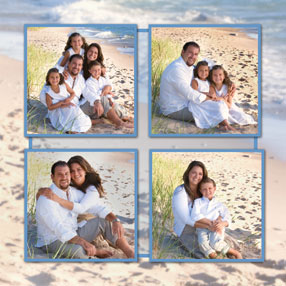 Designing With Creativity
Today's portrait photographers possess a wealth of artistictechniques that range from softening edges and adding text to creatingphotographic watercolors and color-tinted images. With each newtechnique comes a new opportunity for decorative creativity.
Planning Your Artwork
Giving life to your personal artwork begins with a planningsession, during which you and the photographer or design consultantexplore your ideas and discuss creative possibilities.
When the finished work is on display in your home or office, youwill find that it serves as both a tasteful reflection of yourindividualized decorating style and a tribute to the ones you love.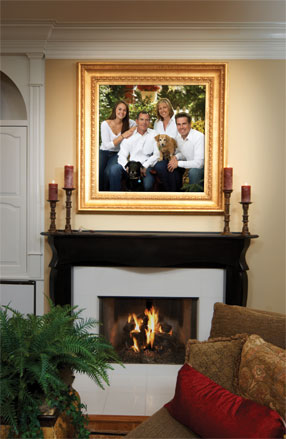 Displaying Portraiture In Your Home And Office
Families today are choosing to preserve their heritage andcommemorate their lifestyles in photographic portraits that serve asdecorative focal points in their homes and offices. When portraiture is aprimary design element, it makes the decor of any location you choosemore personalized and cheerful, or even more dramatic.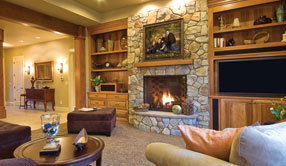 Exploring Creative Possibilities
Portraits present an endless array of decorative possibilitiesthat are as diverse as the individuals and families they reflect. Theyare appropriate as focal points in both public and private rooms, sodisplay them where you, your family, and your guests can enjoy themevery day.
Choosing Subject Matter
Portrait images communicate how we feel about ourselves, ourworld, and our loved ones. Their subject matter and settings are limitedonly by imagination: children as they grow, family times or events,artistic personal statements—all are appropriate subjects for decorativeportraiture.
Details:
Expiration Date: May 8 2013 12:00AM
No cash back for unused portion.
Not valid with any other promotion.
Tax and gratuity not included.
Limit one voucher per Service.
No refunds. No cash value.
All sales are final.
About
Classic Photography by Truell
Your Desires Become Our Creations!

Classic Photography is committed to creating a piece of art you and your family will cherish for many years to come. They believe that portraiture is an art form, something magical. Every time you look at the images created this way, you will instantly be transported back to that very place and time. You will treasure these moments time and time again.

Careful planning and a true understanding of your artistic needs are the main ingredient we use to create one of a kind portraits for you! You'll have time before, during and after your session to share your thoughts with us. Rex and Mindy are always ready to do whatever it takes to create the most remarkable portrait experience of your life! This is our promise to you.

A picture shows more than what you look like. A Classic Photography portrait tells all those that look upon it, who you are. The time you spend with us before your session will help us in the creation of portraiture that captures your true personality for years to come. Your portrait experience will also be enhanced by the finest technical expertise available. Retouching, artwork, and a variety of finishes are available to compliment your Classic Photography portrait adventure!
Classic Photography by Truell
Location:
Classic Photography by Truell
705 Randolph Street
Thomasville, NC, 27360
Get Directions
Refer friends and earn for free
Earn the deal for free when you share it and 4 of your friends buy.
When you purchase a deal and share with friends you can receive a credit for your purchase.
This applies to one item only not multiple quantities.